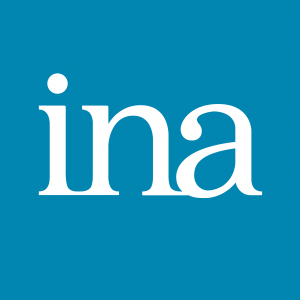 CMCA and Ina Méditerranée propose a training program about writing news items from the archives.
Shearde aims :



– Make people aware of the audiovisual heritage in the Mediterranean area through training programmes..
– Acquire the skills necessary for choosing, then writing journalistic items from material in audiovisual archives.
– Learn how to make a short report from archive material provided by INA and the television companies affiliated to the CMCA.
Intended public :
Journalists and professionals with at least 3 years' experience, coming from television, from the networks of the CMCA.
Projet description :
Day 1 : working with audiovisual archives (INA Mediterranée)
Day 2 to 3 : writing using archive material, the legal aspect, watching the archive material, writing subjects (INA Mediterranée)
Days 4 to 5 : Training on video-camera and shooting reportage (local CMCA)
Day 6 : Free
Day 7 to 8 : Editing and viewing (local CMCA)
Content:
■ Get to know what is in an audiovisual archive, the principles of conervation and preservation
■ To Learn how to evaluate the archive material
■ To Know the principal technical and legal restrictions when using archival images
■ To Become aware of narrative construction in a subject which uses archive material
■ To understand how to construct a short item, how to tell a story using existing material by INA – MEDMEM Audiovisual archives.
■ To learn video-reporting and shooting on video camera
Place :
MARSEILLE, in the offices of the CMCA and INA Méditerranée.
Teachin Environment :
■ People from INA working in preservation of audiovisual archives
■ Professional news report writers
■ Access to a body of shared archive images on the subject chosen.
Material provided: editing equipment, video cameras, documentation about the chosen subject.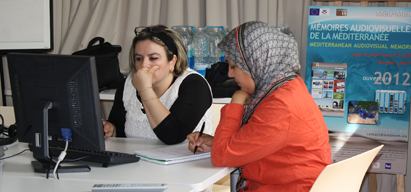 COORDINATION : Franco F. REVELLI (CMCA)