This year the Training program for writing news items from the archives has been organized by videoconference from November 15th to 22th.
The trainees were able to interact easily with each other in order to compare the different working methods within their televisions. The exchange between members of different televisions and audiovisual actors remains a central point of CMCA training.
After theoretical courses given by INA experts on the conservation and analysis of audiovisual archives, the trainees had the opportunity to discuss the different methods of using archives in an editorial office.
The participants then took part in an introductory course in the professional use of cameras and smartphones. This remote initiation made it possible to give the basic elements to create a correct image (type of shots, mistakes not to be made) as well as to quickly identify technical difficulties during a shoot.
The theme chosen this year was: Trades and Neighborhoods
The participants worked on writing the topics from the archives provided by INA Méditerranée, using the MedMem platform. Each trainee had the opportunity to develop personal research in the archives of his own television station in order to complete and / or improve the subject.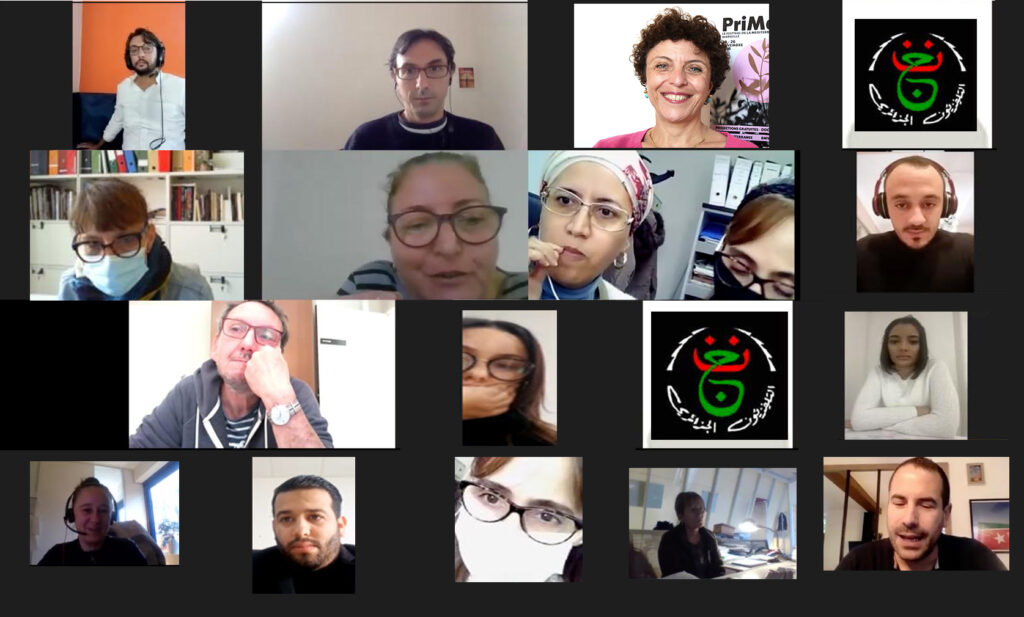 The list of participants :
Mme Sabrina KHELIFI – EPTV (Algeria)
M. Mohamed SALIM – 2M (Morocco)
Mme Siham BOUCHENAFA – EPTV (Algeria)
M. Walid YOUSFI – EPTV (Algeria)
Djamila LATEB – EPTV (Algeria)
Walid ZENATI – EPTV (Algeria)
Neikkhla YARBI – EPTV (Algeria)
Hayet SAOUDI – EPTV (Algeria)
Fatima ZOHRA – EPTV (Algeria)
Najoua GHARSALLI – Tunisian Television
Hamed KAOUTHAR – Tunisian Television
Coordination : Franco REVELLI
The topics of trainees are available only in French language.