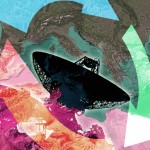 One of the activities of the CMCA consists of the coordination of coproduction of documentary series between the various members of the Association.
At the origin of these series, the will to promote the documentary genre and to establish in the program schedules of the Mediterranean televisions a regular meeting with documentary.
So since 1991, several series has been organized:
The posted will is to strengthen the audiovisual cooperation in the Mediterranean Sea and to amplify the devices of collaboration between European and Mediterranean televisions, to increase the exchanges and the know-how for a better and wider distribution of the Mediterranean works.
Every member of the CMCA participating in our co-productions makes a commitment to produce an episode and can so broadcast the whole series or a part of it under a common label.
To help and develop coproduction in the Mediterranean Sea means strengthening the cultural sharing of all countries of the Mare Nostrum.