This year, the TRAINING PROGRAM FOR WRITING NEWS ITEMS FROM THE ARCHIVES will be organized from June 27 to July 4, 2022 in the premises of INA Méditerranée and CMCA in Marseille.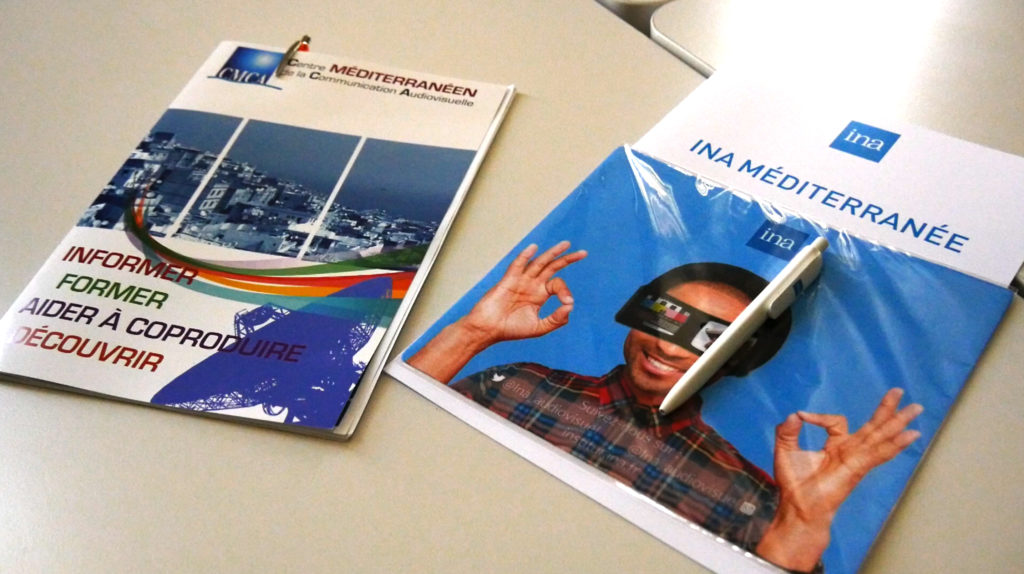 > Here the presentation of the workshop

TARGET AUDIENCE
Journalists and professionals with at least 3 years' experience, coming from televisions member of CMCA.
OBJECTIFS
Make people aware of the audiovisual heritage in the Mediterranean area through training programmes.
Acquire the skills necessary for choosing, then writing journalistic items from material in audiovisual archives.
Learn how to make a short report from archive material provided by INA and the television companies affiliated to the CMCA.
CONTETS
– Get to know what is in an audiovisual archive, the principles of conervation and preservation
– To learn how to evaluate the archive material – To know the principal technical and legal restrictions when using archival images
– To become aware of narrative construction in a subject which uses archive material
– To understand how to construct a short item, how to tell a story using existing material by INA – MEDMEM Audiovisual archives.
– To learn video-reporting and shooting on video camera
---
Participants : 9
Archives : MedMem and INA Méditerranée

Place of training :
MARSEILLE, in the office of INA
Méditerranée and the CMCA
TEACHING ENVIRONMENT
People from INA working in preservation of
audiovisual archives
Professional news report writers
Access to archive images about the chosen subject.
Material provided: editing equipment, Video cameras, documentation about the chosen subject