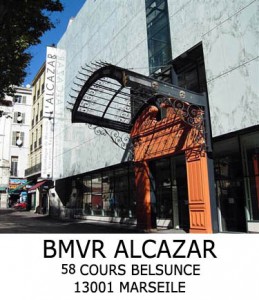 Further to the success of the free projections organized for the general public,PriMed Offer to the inhabitant of Marseille the possibility of finding all the selected movies on the computers of the Library of Alcazar – Department Society in video on demand until February 1st 2016.
Do you want to watch movies of exception?
Don't hesitate! It's simple, it's free ⇒ BMVR de l'Alcazar 58, cours Belsunce, 13001 Marseille.