In concomitance with FIPADOC, the Biarritz International Documentary Festival, TV5Monde is offering a special selection of French-language documentaries. To be seen on the free TV5MONDEplus platform.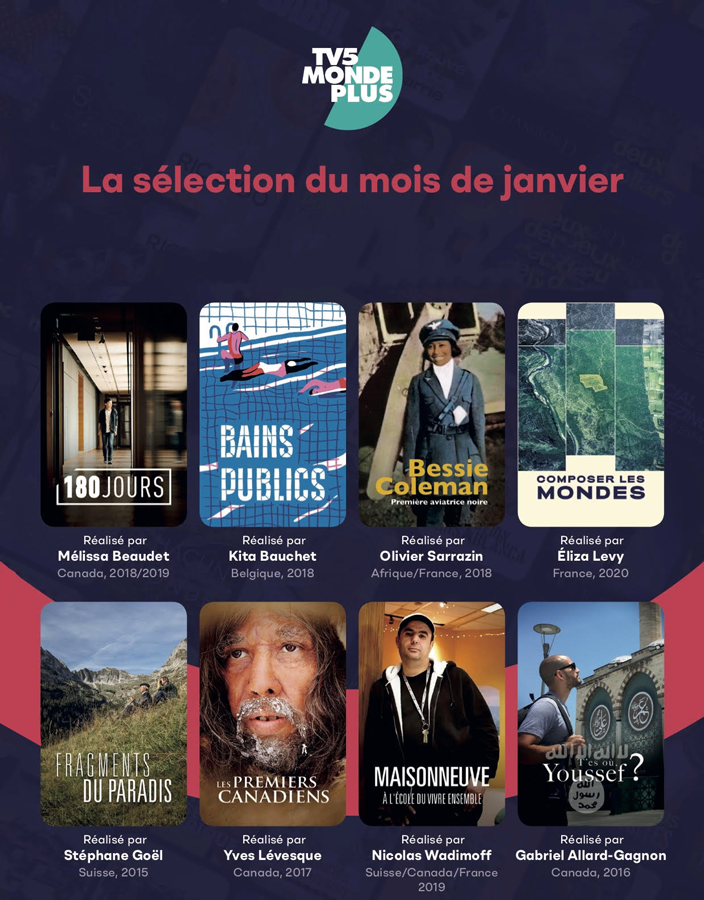 TV5MONDEplus is the international French-speaking video-on-demand platform. Accessible anywhere in the world, this content offer is exclusively in French with subtitles and aims to vocation the promotion of French-language programs. This service is accessible free of charge on all web and mobile media: web platform, mobile applications and connected TV. This new offer is a free platform with advertising (AVOD). The navigation interface is the same for everyone, everywhere in the world. Some content is offered for each user depending on the regions of the world. Optional authentication is offered to everyone in order to improve, enrich and personalize the user experience.
V5MONDEplus is available in 5 languages: French, English, Spanish, Arabic and German. An asset, allowing Francophiles, as well as learners of French, to follow the programs offered by the platform. Subtitles can be activated in these 5 languages, subject to availability in the viewing area.