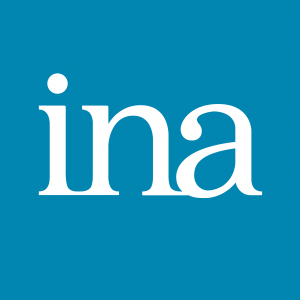 The CMCA and the Ina Méditerranée organized the 10th edition of the training "Writing news items from the archives". The workshop, which was set up from 3 to 10 July 2017, was dedicated to journalists and directors of the televisions member of CMCA.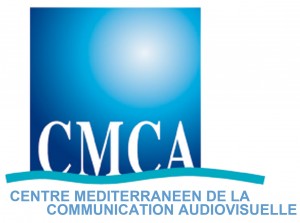 Developed in collaboration with Ina Méditerranée, this training aims to sensitize the participants to the conservation of the audiovisual heritage in the Mediterranean and to provide them with the skills necessary for the journalistic narrative of subjects based on archives.
7 journalists took part in this edition, which was devoted to the theme of Sport in Marseille, in connection with the event "European Sport Capital". ► CLICK HERE TO SEE THE VIDEOS
Here the list of participants :
Mme Marijana PODGORELEC HRT (Croatia)
Mr Saïd ZIATI 2M (Morocco)
Mme Samira LAQBAQBI 2M (Morocco)
Mme Kadija SOUA Tunisian Television
Mme Hayet RADOUANI Tunisian Television
Mme Saida MAYOUF EPTV (Algeria)
Mme Asma LOUNNAS EPTV (Algeria)
After two days of theoretical courses on the conservation and analysis of the audiovisual archives, the participants grouped into three teams made a short report based on a corpus of archive images made available by Ina Méditerranée. The trainees had also the opportunity to practice the use of a professional camera and video editing.
Educational support for Ina: Philippe GERRIER, Archives Directorate, head of the backup and digitization department, Geneviève BEAUCOURT, Head of analysis and rights release, Mireille MAURICE, Director Ina Méditerranée, Sophie GILLERY – Ina Méditerranée Documentary Manager.
Gilles TRENEL, Editor-in-Chief France 2 – Special Operations animated a Master class on the use of audiovisual archives for the television news.
For the realization of the subjects the pedagogical supervision was ensured by Franco REVELLI (CMCA), François MOUREN-PROVENSAL and Stéphane PACHOT

Find here the three reportages and the making of :
by Saida MAYOUF – EPTV (Algeria), Hayet RADOUANI – Tunisian TV et Saïd ZIATI – 2M (Morocco)
---
by Kadijha SOUA – Tunisian TV et Asma LOUNES – EPTV (Algeria)
---
by Samira LAQBAQBI – 2M (Morocco) et Marijana PODGORELEC HRT – (Croatia)
---
Here the making of
---
All photos on Facebook ici