The CMCA organized with OPEN Media HUB from September 23 to 27, 2019, a new session of the "New Writing and New Media" training for journalists from TV and WEB editorial staff with at least 3 years of experience in the CMCA's Mediterranean television networks.
This workshop aims to train journalists in new narrative forms, the use of social networks for televisions and to introduce them to the writing techniques of web-documentaries.
The webdocumentary with trainees' topics HERE (only french language)
The new districts :
Saint-Pierre / La Timone
Chapitre
Menpenti / Lodi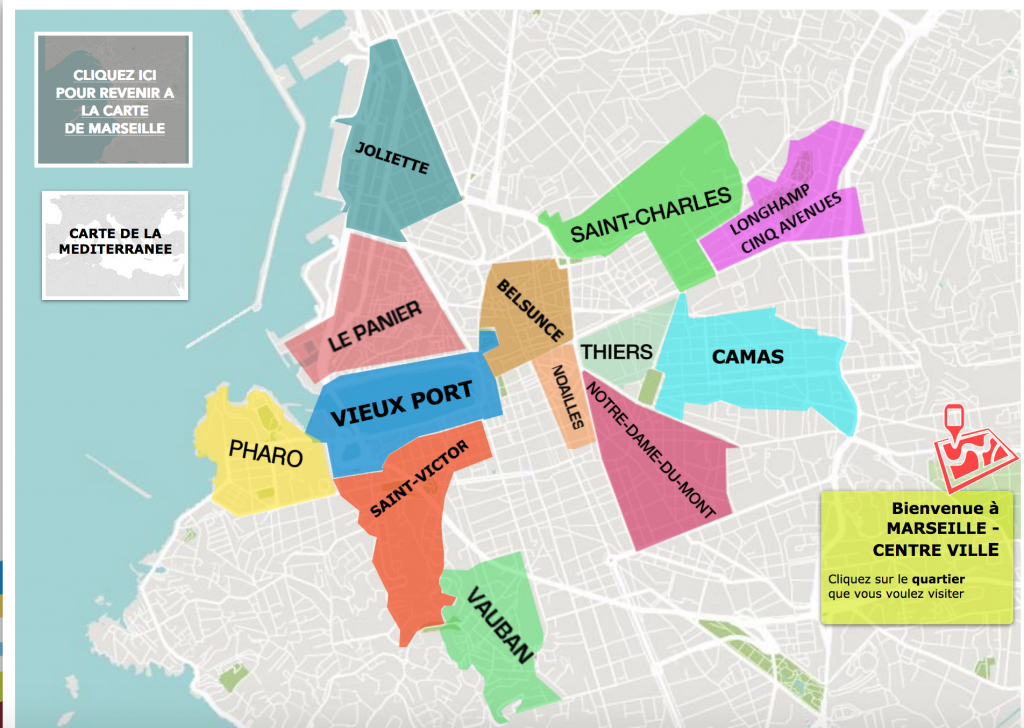 Here the participants
Sarah GUERISSI
EPTV (Algeria)
Mohamed El Amine HEDDID
EPTV (Algeria)
Mohamed Nabil Mohamed
Abdelmoneim ELHOMOSANY
National Media Authority
(Egypt)
Hamouda Kamel Mahrous
Mohamed ELGAMIL
National Media Authority
(Egypt)
Rawan SHAHER NAHAR AL-HADID
JRTV (Jordania)
Ahlem HAMADI
Tunisian Television
Imene BOUGATTAYA

Tunisian Television
Branka SUVAJAC LJUBICIC
HRT (Croatia)
Fatma Nilüfer SINANOGLU
TRT (Turkey)
With the supervision of: Franco REVELLI (CMCA), Stéphane PACHOT et François MOUREN-PROVENSAL.
Les autres formations du CMCA >> ICI