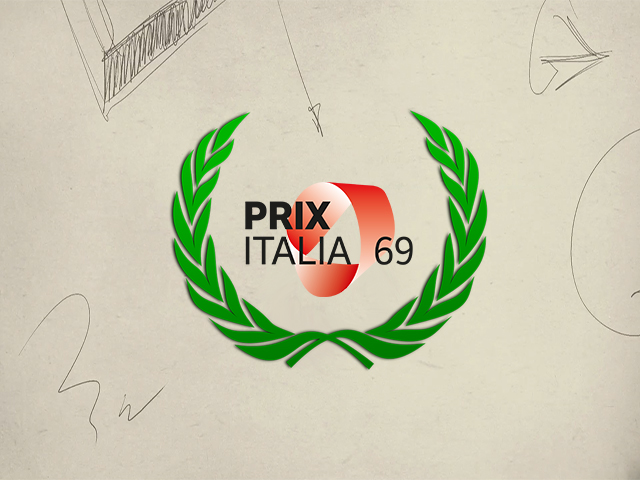 Last weekend the 69th Prix Italia, organised by Rai (Radiotelevisione italiana), presented its awards to fifteen radio and television programmes from across the world.
The Italia Prize picks out the most creative work on television, radio and the web, and among this year's winners are two French programmes: De guerre en fils, a 6 × 12-minute radio drama created by François Pérache and Sabine Zovighian for Arte Radio won best Radio Drama, while Manon Loizeau's "Syrie, le cri étouffé", co-written with Annick Cojean for France 2, won Special Mention in the Television Documentary category. Selected for the 21st PriMed (from November 19th to 25th in Marseille) Loizeau's film is about Syrian women raped for 6 years in Bashar al-Assad's prisons.
In a category dominated by European entries, the best Radio Music award went to another Mediterranean programme: La grande pierre, broadcast on RTS (Serbian public radio).
This year Milan hosted the Prix Italia from September 29th to October 1st, under the patronage of the Italian President, Sergio Mattarella. The weekend was punctuated by debates and round tables, particularly about journalism in the era of fake news.
The winners of the 69th Prix Italia:
– Radio Music award: La grande pierre (RTS, Serbia)
– Radio Drama award: De guerre en fils (Arte Radio, France)
– Radio Documentary and Reportage award: No time to lose (RTE, Ireland)
– Television Performing Arts award: Manifesto (ARD, Germany)
– Television Drama award: Ellen (Channel 4, UK)
– Television Documentary award: Icon (TVP, Poland)
– Web Award: Shame (NRK, Norway)
– Signis Special award: Future Human: IA (MBC, South Korea)
– President of the Italian Republic award: Inside North Korea (ARD, Germany)
Click here to visit the website Prix Italia
Source : Mediterranée-audiovisuelle.com