The CMCA offers training for its Mediterranean partners, in collaboration with France Télévisions, around the creation and operation of an all-news channel.
RECURRENCE OF TRAINING AND MONITORING OF PROJECTS
Establishment of a knowledge-sharing network between establishments: training becomes a fixed appointment each year. During each session: inventory of projects, problems encountered, possible solutions proposed.
Monitoring and development of projects within the various television establishments.
TARGETED AUDIENCE
Editors-in-Chief, Deputy Editors-in-Chief, Channel Directors, etc. television stations in the Mediterranean basin that are members of the CMCA.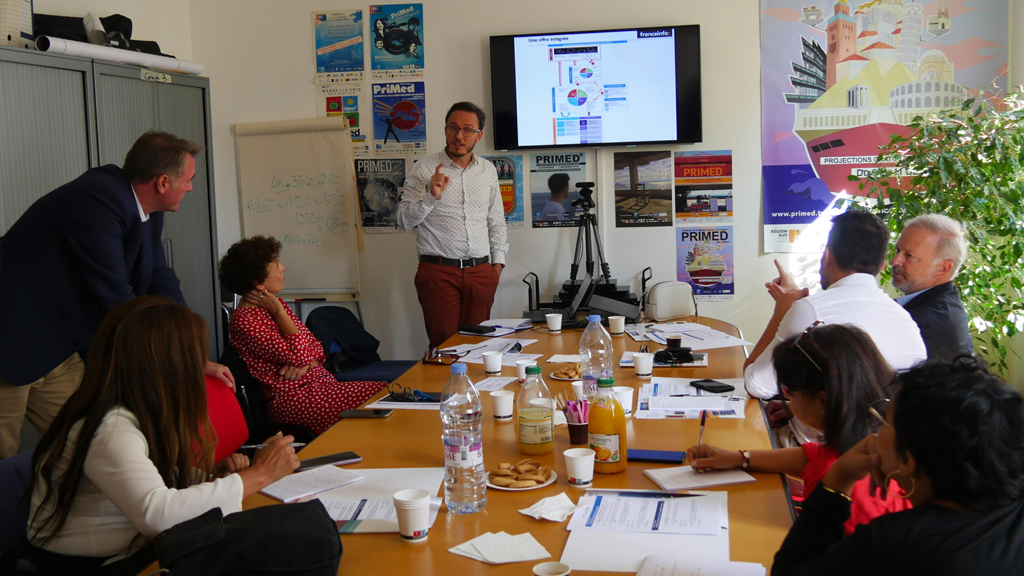 ARCHIVE
Click on the session that interests you to find out more
COORDINATION: Franco F. REVELLI (CMCA) / Stéphan DUBUN (France Télévisions)