10° FESTIVAL C'è un tempo per…l'integrazione
At the beginning of June the festival of short films "C'è tempo per…..L'integrazione" will celebrate its tenth anniversary with public screenings in Sarnico and Bergamo.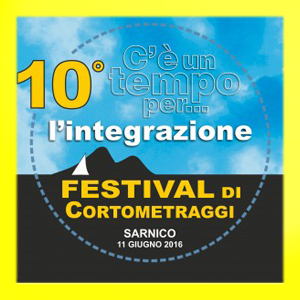 All the films chosen deal with aspects of integration, showing individuals, families or whole populations from every culture and nationality. The films will be divided into two categories: one for regional films and films made at school, with an award of €500, and another for national and international films, with an award of €1,000.
This year, in partnership with the CMCA, a selection of documentaries about Morocco will be shown at a special screening.
The call for entries for the competition sections is open now and closes on May 28th. The award ceremony will take place on Saturday June 11th.
Click here for more information about the festival or to register your films.