From May 23 to 27 the Moroccan public television 2M held for the second year in Casablanca the preselection of PriMed, the International Festival for Mediterranean Documentary and Reportage, organized by the CMCA
in collaboration with France Télévisions, 2M, RAI (Radiotelevisione Italiana) and ASBU (Arab States Broadcasting Union).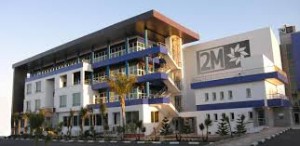 A professional jury met in the offices of 2M to choose the films that will participate to the finals of the 20th edition of the festival, held from 19 to 26 November in Marseilles.
For this 2016 edition, almost 350 documentaries and reports have been registered, from 38 countries worldwide.
Here the making of the selection days in Casblanca :

The jury :
Hamid AIDOUNI – Professor at Abdelmalek Essaadi University
Fettouma BENHAIMOUD – Production manager and acquisition of documentaries SOREAD 2M
Amina CHAFCHAOUNI MOUSSAOUI – Project Manager Audiovisual Archives High Authority for Audiovisual Communication (HACA)
Claire DECHAUX – INA Méditerranée
Loubna EL YOUNSI – Documentary Filmmaker, Director New Sky Production (ex 2M)
Valérie GERBAULT – General Delegate of the CMCA
Paule HERADES – Director of Antenna and Programs – France3 ViaStella
Tariq KHALAMI – Head of Promotion and Coopération of CCM (Centre Cinématographique Marocain)

Paola LANFRANCHI

–  PriMed Coordinator, CMCA

Monica PIZZOLI

– Institutional and International Relations of RAI (Radiotelevisione Italiana)

Franco REVELLI

– Head of multimedia and screenings CMCA

Sami SADAK

– Artistic director of  Babel Med Music