The 9th edition of the workshop "NEW WRITING AND NEW MEDIA" has been held in Marseille from September 23rd to 27th, 2019.
The workshop aims at training journalists in the new narrative forms, at introducing them to the writing and to the new techniques of the Web-documentary.
Today and even tomorrow, Internet and more particularly the social networks play a decisive role in the media.
Find here the topics and the list of participants >> 2019 ÉDITION (only french language)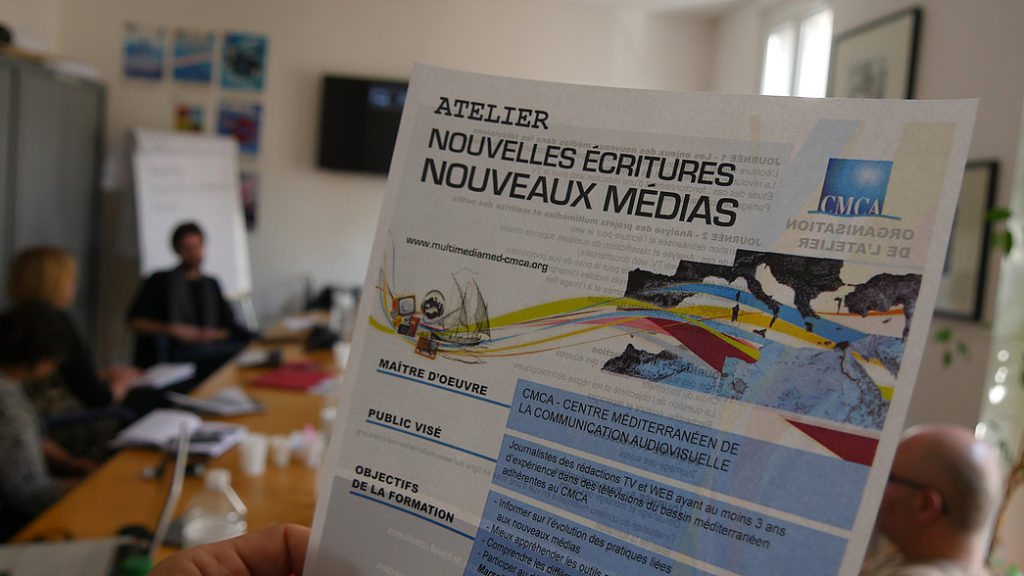 For journalists, they are innovative and promising tools, both for the searching for sources and for the production and the broadcasting of contents on the condition of mastering the particular requirements.

Having done a theoretical training course on Web and writing, the participants pass in the practice by realizing a cross-media subject which will be intended to feed the Web-documentary «Marseille-Multimédia-Méditerranée» .
Once gone into their respective countries the trainees will be in charge of realizing a subject cross-media on one of the districts of their cities. This subject will participate in the creation and in the development of contents of the Web-documentary to manage a interactive map of the main districts of the Mediterranean metropolis.