Organized by Apimed (member of the CMCA), the 20th edition of the Euro-Mediterranean documentary market, is held in Sitges, Catalonia, from October 10 to 13.

Like every year, Medimed's programming is full of pitching sessions, which allow directors and producers to present their documentary film projects to a panel of buyers, broadcasters, distributors …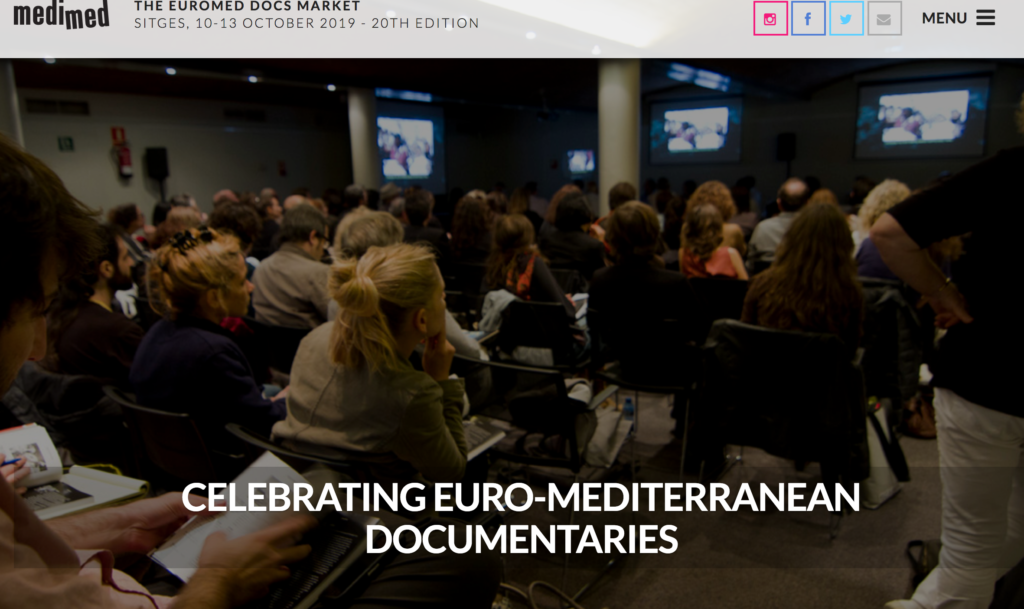 A selection committee made up of international experts has selected about thirty projects to participate in the launching forum.
The Pitching Forum is a public presentation in which the director and producer have the opportunity to present their film projects to major international publishers for participation in the co-production.
The launch forum is followed by pre-defined individual meetings, which allow team members to discuss the project with funders in more detail.
Website of MediMed www.medimed.org
For further informations about w-audiovisual in mediterranean >> here