This year the Training program for writing news items from the archives will be organized by videoconference from December 7 to 15.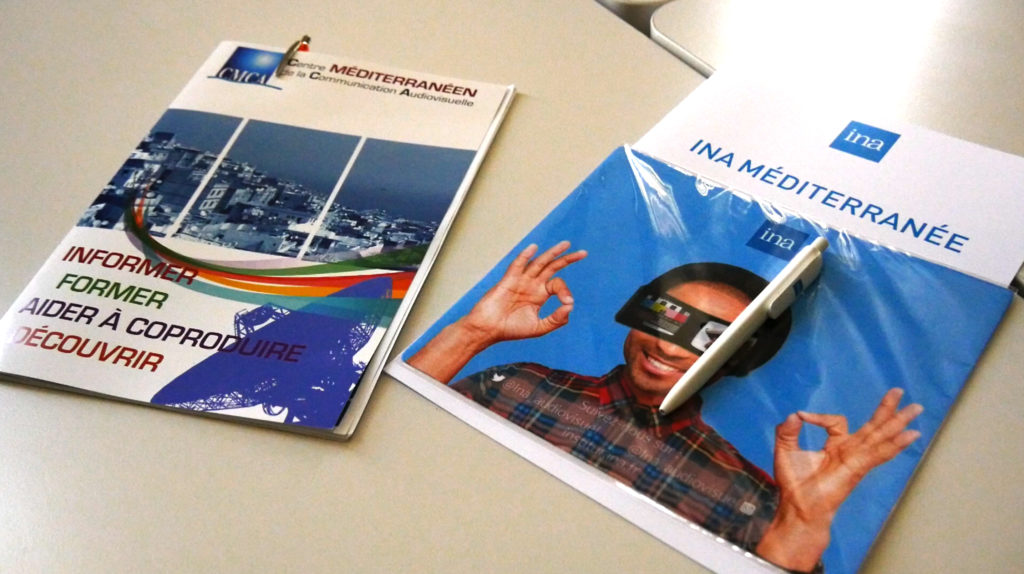 > HERE the presentation brochure

INTENDED PUBLIC
The Ina / CMCA Training is dedicated to journalists with at least 3 years of experience in television stations belonging to the CMCA.
OBJECTIFS
Carry out an awareness campaign on heritage conservation
audiovisual in the Mediterranean.
Acquire skills useful for journalistic storytelling of topics
archive-based.
Train in video-reporting.
Montage of subject with filmed footage and archive footage.
---
Participants : 9
Archives : MedMem and CMCA's televisions

METHOD OF IMPLEMENTATION
The sessions are organized by videoconference on the Zoom CMCA platform, each participant will receive a link to participate in the
videoconferencing.
Video conferences are in French
(English-speaking participants must provide a translator)
PEDAGOGICAL ENVIRONMENT
As part of the Ina / CMCA Training will intervene:
Audiovisual archive preservation professionals
Report writing professionals
Materials provided:
Web platform for videoconferences
Educational documents